Welcome to the Office of Contract Archeology
The Office of Contract Archeology (OCA), a division of the Maxwell Museum of Anthropology, is a cultural resources management program that was established within the University of New Mexico in 1973. Since its inception, OCA has taken a leading role in innovative, large-scale, interdisciplinary cultural resources studies throughout the state of New Mexico and adjacent portions of Arizona, Colorado and Texas. A hallmark of OCA's service history has been the development of scientifically based management solutions for projects of all sizes. Our central location, emphasis on both large- and small-scale projects, laboratory facilities, and staff structure are all geared for high-quality and rapid-response action demanded by simultaneous multiple task projects. Since 1973, OCA has completed over 1000 cultural resource investigations and has compiled an exemplary record of high quality research, timely performance, and excellent customer satisfaction.
What's New at OCA
OCA is urgently seeking applications for archaeology crew members for multiple ongoing projects. Please see posting here.
OCA is also accepting applications for student employment. Please see posting.
During this period of COVID-19, the Office of Contract Archeology continues to provide essential services to our clients, albeit under strict safety protocols, using smaller crew sizes and working from home whenever possible. Under the direction of OCA Principal Investigator (PI) Banks Leonard and GIS Analyst Scott Gunn, OCA was able to engage in another field season at Valles Caldera National Preserve. OCA crews conducted shovel testing in the Historic Cabin District (location of the so-called Longmire Cabin) in order to document the extent of subsurface archaeological remains. OCA also conducted a survey of 470 acres in the Cajete Canyon area within the Preserve. Since 2016, OCA has surveyed a total of 14,022 acres in the Preserve in support of landscape restoration efforts.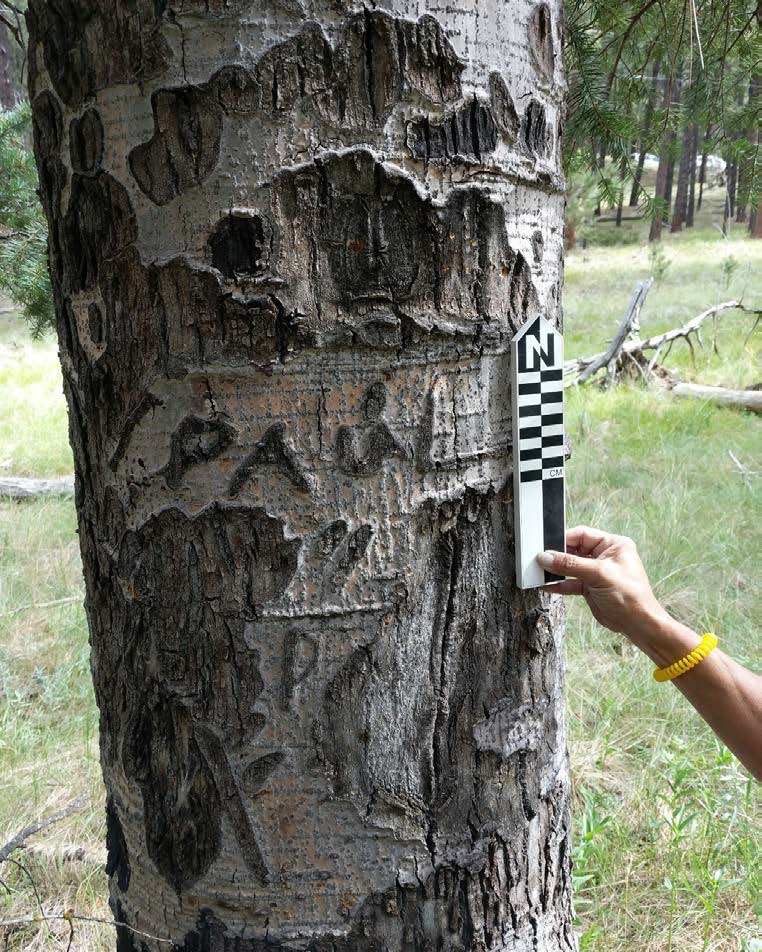 PI Alex Kurota led a small crew to the Guadalupe Mountains National Monument in Texas to continue research on prehistoric sites in dune environments, building on his prior work modeling site distributions at White Sands National Monument. Alex also initiated fieldwork on his BLM grant-funded research on cave sites and perishable artifacts in southeastern New Mexico, leading a crew into the back country to document two previously recorded caves. Scott Gunn was able to further develop OCA's capabilities in 3D photogrammetric techniques to create a map of these caves.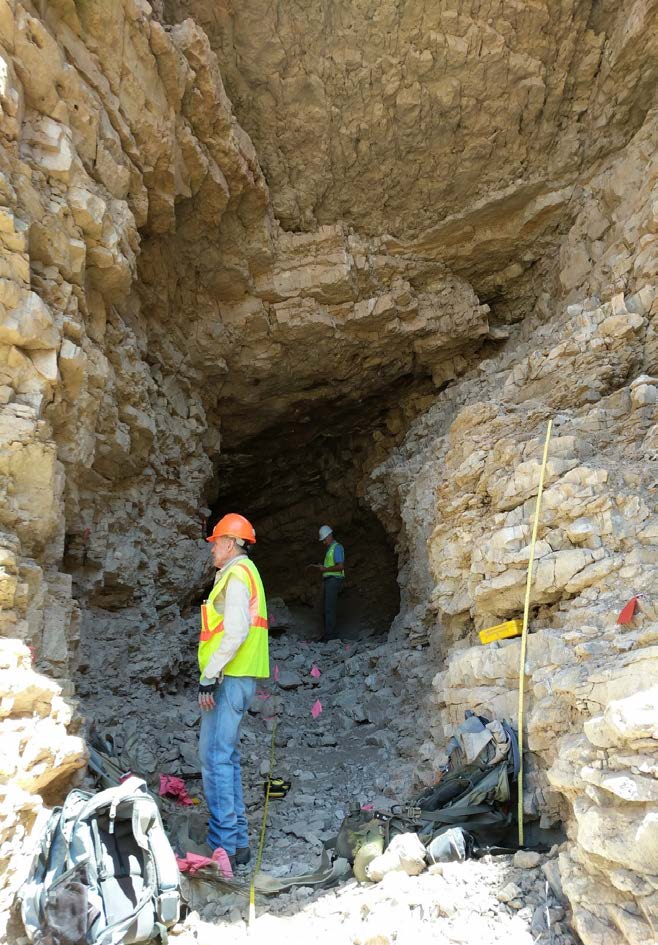 OCA continued its collaboration with Alpine Archaeological Consultants on the Hwy 550 redesign project south of Durango, Colorado. PI Robin Cordero provided his expertise, assisting Alpine in the identification, excavation, and analysis of human remains from a series of Pueblo I (ca. AD 700-900) pithouse sites. OCA crews led by Evan Sternberg and Esperanza Juarez, and directed by Robin Cordero, conducted two surveys for the New Mexico State Land Office. Totaling 1,025 acres, surveys took place in the east mountains and at Hidden Mountain, site of the Decalogue Stone west of Los Lunas. During the latter project, crews redocumented two pueblos and a wide array of historic and Puebloan petroglyphs across the landscape. In preparation for the construction of an accessible trail at Petroglyphs National Monument, OCA crews surveyed and conducted shovel testing within the monument to assess the trail location for any buried sites. Lastly, OCA crews also redocumented the historic Harding Pegmatite Mine near Dixon, NM for the Abandoned Mine Lands program of the New Mexico Energy, Mines, and Natural Resources Department.
OCA also initiated a new partnership with the National Park Service with Robin Cordero, Scott Gunn, and UNM graduate students to assist in the development of an Archaeological Management Plan for the Petroglyph National Monument. This document is expected to take two years to develop and will help guide the National Park Service in their stewardship of cultural resources at the monument. Once completed, the plan will serve as a template for developing Archaeological Management Plans at other park units.
Our Services Include:
Archeological surveys
Archeological excavations
Archeological testing and monitoring
Research design development
Historic building inventories
HABS/HAER documentation
Literature surveys and assessments
Popular publications, posters, and brochures production
National Register Historic Preservation nominations
Ethnographic/TCP studies
State and federal agency coordination
NAGPRA consultations
Section 106 compliance
Curation of collections